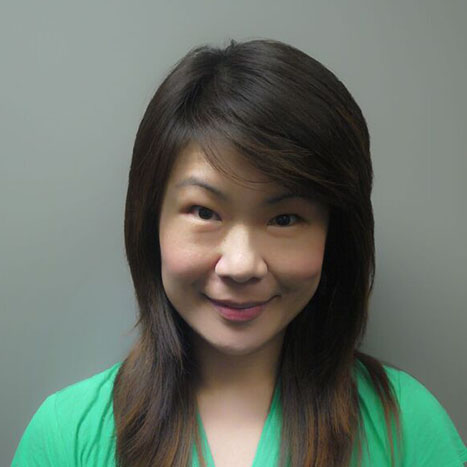 Music Style:
Classical, Popular
Teaching at Yamaha since:
2000
Yamaha Grade Qualifications:
Grade 3 Piano, Grade 3 Fundamentals
Courses Taught at Yamaha:
MW, JMC, JSAC, JAC, SAC, Private: Piano, Electronic Keyboard, Composition, Keyboard Harmony
Music Qualifications:
LRAM, Royal Academy of Music, LONDON UK Postgraduate, Performance & Teaching; FTCL, LTCL, Trinity College of Music, LONDON UK (received at age 15); ARCT, Royal Conservatory of Music (received at age 13), RCM Advanced Specialist – Piano, RCM Advanced Specialist – Theory

Other Accomplishments:
Classically trained pianist Vanessa Hsu holds the highest Yamaha Grade Exam teaching performance level.
A veteran of the international stage, Vanessa has performed extensively in Canada, America, Italy, UK, Southeast Asia, and Australia. She was a soloist with several orchestras including the Toronto Symphony, Bacau Philharmonic, Hart House Orchestra, Pickering Festival Players, and North York Orchestra, and was a grand prizewinner at multiple national competitions in Canada and a finalist in international competitions in North America and Europe.
Having performed in masterclasses with pedagogues including England's Fanny Waterman, Hamish Milne, Germany's Alexander Satz, China's Daming Zhu, America's Leon Fleisher, John Perry, Julian Martin, Canada's Marek Jablonski, Andre Laplante and more, Vanessa brings a wealth of influences to her teaching.
Her students are regular prizewinners at festivals and some have gone on to pursue careers in music.
Vanessa is also active as a festival and audition adjudicator and senior RCM piano and theory examiner. Her recordings include those of new composers' chamber works and repertoire for the Celebrations Series of recordings used by North American students. She has given masterclasses in Asia and programmed concerts for CMC. Ms. Hsu holds a degree in human biology and is a published poet. Vanessa is also the proud mother of two young children.
Testimonials
We have enrolled our 3 year old into "Music Wonderland" with teacher Vanessa Hsu, and it has been a fun and transforming experience. We have watched our daughter, and her classmates, gain confidence in themselves as their rhythm improved. Initially quiet children, unsure of their voice and actions, have come out of their shell and enjoy participating in the creative class activities planned out by Vanessa. This is definitely a class to look forward to every week.
As a family, we have been associated with the Yamaha Music School for many years. We see the absolute benefit of the education system in the basic foundation of our children. We have had the good fortune of being in Ms. Vanessa Hsu's class for 3 years now – and truly appreciate the enthusiasm as well as the knowledge she brings to the class. She inspires the children to want to do their music homework – which is not always easy. She inspires the children to express themselves musically. We look forward to continuing making music and keeping it as an integral part of life.