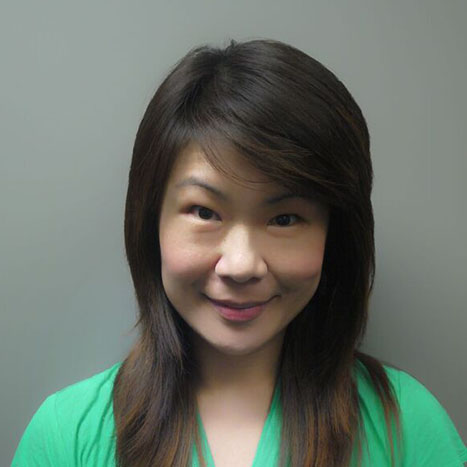 Music Style:
Classical, Popular
Teaching at Yamaha since:
2000
Yamaha Grade Qualifications:
Grade 3 Piano, Grade 3 Fundamentals
Courses Taught at Yamaha:
MW, JMC, JSAC, Private: Piano, Electronic Keyboard, Composition
Music Qualifications:
LRAM, Royal Academy of Music, LONDON UK Post graduate, Performance & Teaching; FTCL, LTCL, Trinity College of Music, LONDON UK (received at age 15); ARCT, Royal Conservatory of Music (received at age 13)

Other Accomplishments:
Classically trained pianist Vanessa Hsu holds the highest Yamaha Grade Exam teaching performance level.
A veteran of the international stage, Vanessa has performed extensively through Canada, America, Italy, UK, Southeast Asia and Australia. She was soloist with several orchestras including the Toronto Symphony, Bacau Philharmonic, Hart House Orchestra, Pickering Festival Players, North York Orchestra, and was grand prizewinner at multiple national competitions in Canada and finalist in international competitions in North America and Europe.
Having participated in master classes with pedagogues including England's Fanny Waterman, Hamish Milne, Germany's Alexander Satz, China's Daming Zhu, America's Leon Fleisher, John Perry, Julian Martin, Canada's Marek Jablonski, Andre Laplante and more, Vanessa brings a wealth of influences to her teaching.
Her students are regular prizewinners at festivals and some have gone on to pursue careers in music.
Vanessa is also active as a festival and audition adjudicator and senior RCM piano and theory examiner. Her recordings include those of new composers' chamber works and repertoire for the Celebrations Series of recordings used by North American students. She has given master classes in Asia and programmed concerts for CMC. Ms. Hsu holds a degree in human biology and is a published poet. Vanessa is also the proud mother of two young children.