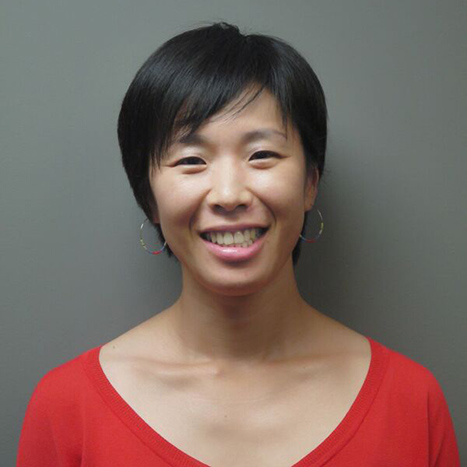 Makiko Mori
Makiko teaches students of all ages, but with her knowledge of music and early childhood education, she places a major focus on teaching to children. She taught in Tokyo before moving to Canada, where she continues her own musical education through intensive training, believing that music is a lifelong learning experience. She also has extensive experience in concert preparation and organization. Most recently Ms. Mori has been a teacher-trainer for Yamaha's Apple Course for two-year-old students.
| | |
| --- | --- |
| Music Style: | Classical, Popular |
| Teaching at Yamaha since: | 2004 |
| Yamaha Grade Qualifications: | Grade 4 Piano, Grade 5 Electone, Grade 4 Fundamentals |
| Courses Taught at Yamaha: | Group: Apple Course, MW, JMC. Private: Piano and Electone. |
| Music Qualifications: | Diploma, Kunitachi College of Music (Tokyo, Japan), Music and Early Childhood Education. |
Junior Original Concert is the best thing any Yamaha student can have, what a rich performing experience it is for a child in that tender age. We still remember and appreciate all the good things everybody at Yamaha did for us. It was 10 years of fun and excellent learning experience for my daughter; something she'll remember and cherish for the rest of her life. We still talk about it once in a while and she feels that her ties are still strong with Yamaha as she still goes to the school for lessons every Saturday when she's not racing as a competitive swimmer.
As a former Yamaha student currently studying Music and Concurrent Education at Queen's University, I doubt I'd be here if it weren't for the solid musical foundation I received from Yamaha. I was involved in Yamaha programs from the ages of 3-16, and the Yamaha teaching method was instrumental in developing my musicianship. In addition, part of what inspired me to go into Concurrent Education was working as a practice coach– it was an amazing experience to get to work with young children and help them learn.
I've heard that playing piano would be helpful to slowing aging by using our eyes, brain and of course fingers. Playing piano has become an important part of my life. I'm glad I've started.