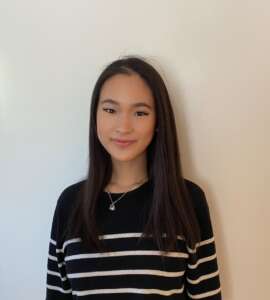 Courses Taught at Yamaha:
Group: MW, JMC
Private: Piano
Other Accomplishments:
Sher Yao is currently pursuing a Bachelor's in Music Education, a certificate in Health Applications in Music, and a minor in the French Language at the University of Toronto. Having worked as an Early Childhood Assistant at various YRDSB public schools, Sher has extensive experience with toddlers, pre-school, and K-12 children. Despite her busy university schedule, Sher volunteers to teach music at Youth Justice Programs across the Greater Toronto Area and conducts music education research for children in rehab and those from marginalized communities. Through music education, Sher aspires to help kids enjoy and have fun with music, so they are motivated to learn and pursue it on their own!
Achievements/ Certificates:
ARCT Piano Performance Certification (2019)
Ontario Scholar Award (2017)
Unionville High Fine Arts Music Program Certification (2017)
Certified Gold for North York Concerto Competition (2016/ 2017)
Has performed 4 times as soloist with orchestra
Performed at venues such as Carnegie Hall, Markham Theatre, Richmond Hill Theatre for the Performing Arts
Top scholarship winner in the Crescendo International Competition
National Finalist in the CMC
Winner of the ARCT Class in the 2017 ORMTA Provincial Finals
Featured on the radio station 96.3 FM
Performed in masterclasses with John O'Conor, Jim Anagnoson, Paul Komen, Meng Chien Liu, William Aide, Jamie Parker
Dedicated the concerto piece Dance Rhapsodie Canadienne by composer Richard Herriott in celebration of Canada 150