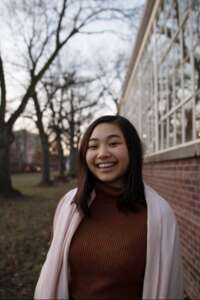 Music Style:
Worship Music, Jazz & Classical Piano, Popular Music
Courses Taught at Yamaha:
MW, JMC 1&2, JXC 1&2, MFC, Private Piano
Music Qualifications:
JMC Certified, Yamaha Grade 5 Piano (Teacher's Level), RCM10 Piano

Other Accomplishments:
Jaimie is a classically trained pianist who has been teaching private and group lessons for more than 6 years. Her students have participated in recitals and won awards at local competitions such as Kiwanis Music Festival. She is a graduate from the University of Toronto Mississauga and a published author in the realm of music psychology research. She applies her background in developmental psychology to students of all ages and believes in the power of music on the brain.
Outside of the classroom, Jaimie is an experienced worship leader and an up-and-coming singer-songwriter. She has trained youth worship teams since 2016 and led worship at churches in Ottawa (River of Life Christian Church), Brampton (Relentless Worship Ministries), and Mississauga (Catch the Fire Mississauga) to name a few. "A Handmade Card" was the first single of her debut EP "Ines, My Dear" released May 2021 and was featured on Spotify's "Fresh Finds" and "Butter" playlists. She is currently working on an album and hopes to inspire her students with their creativity as well. Jaimie's original music can be found on all streaming platforms.